We provide business owners and marketing professionals a comprehensive solution for trade show exhibit support to turn your vision into reality. Whether you need to consider and invest in new structural concepts that increase customer engagement or simply refresh the graphics for existing systems (and maybe add a new twist), the American Color Labs team is here to help.
We provide all of the materials you need for an eye-popping booth. Combine this with our small format printing capabilities for brochures, pamphlets, and other marketing collateral, and let us help you select the right promotional items to put together a complete event with us!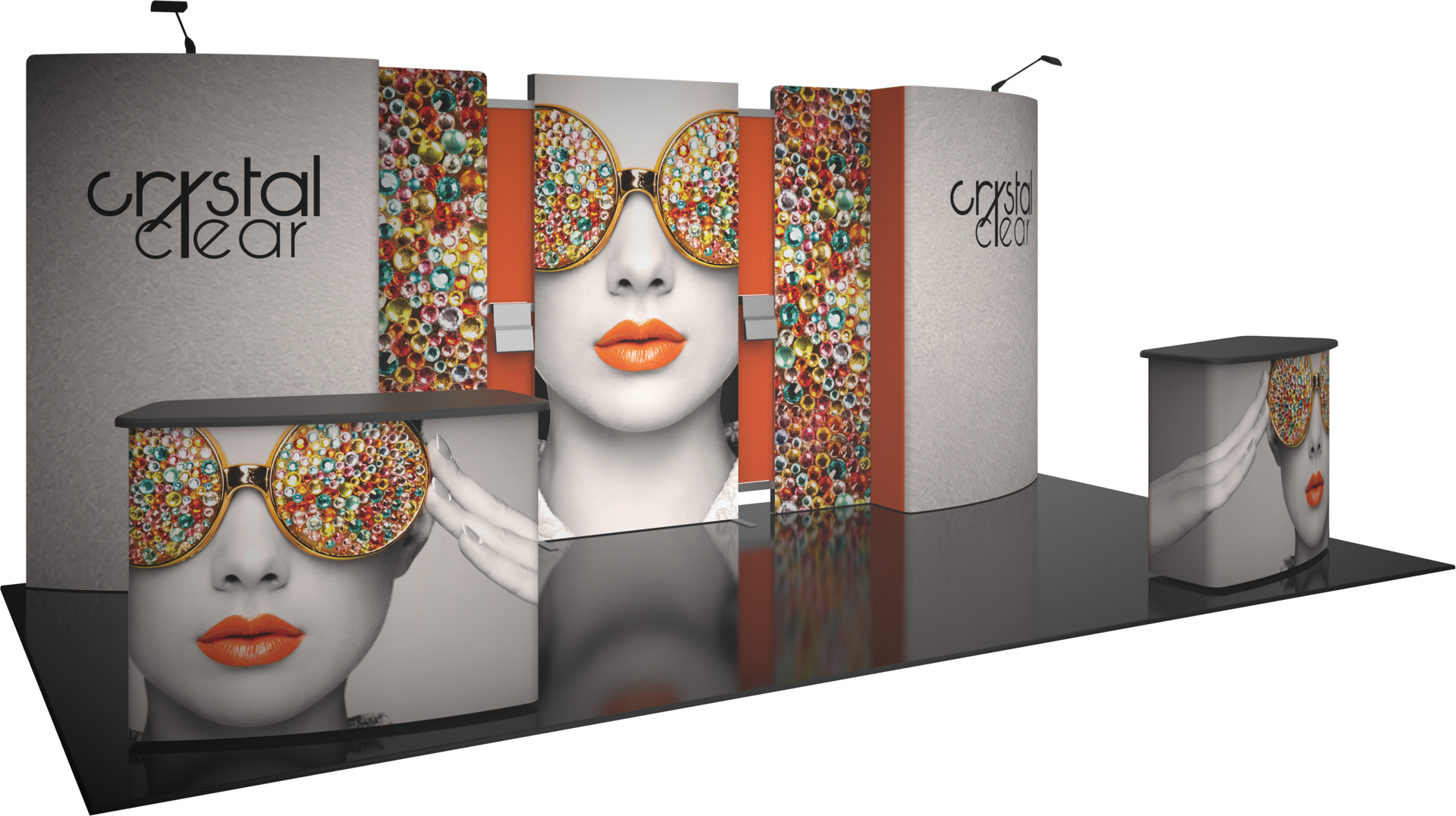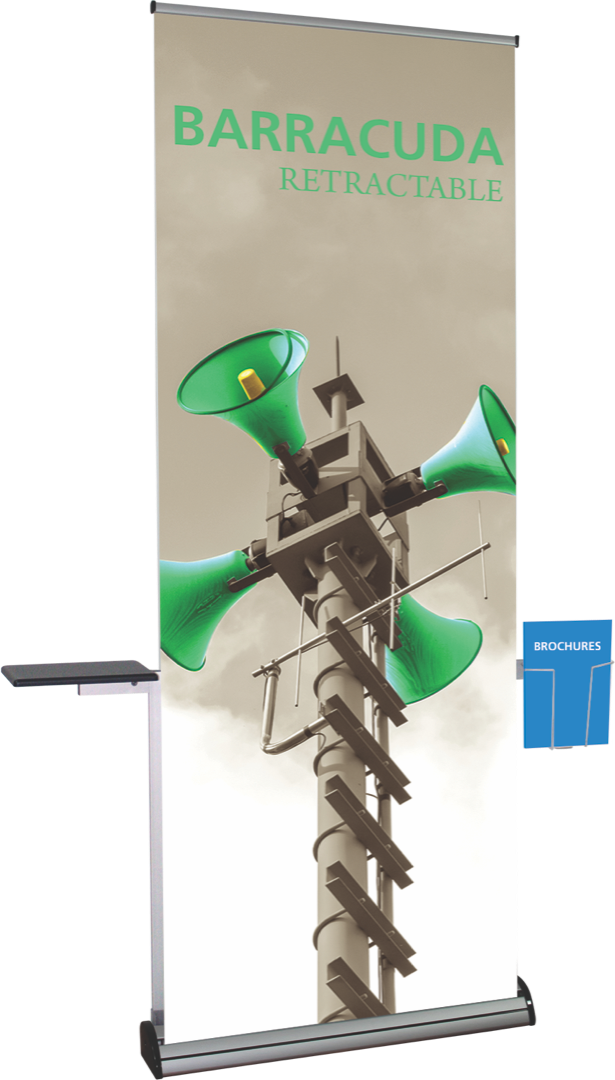 Banner stands offer arguably the best value for any type of display. They're portable, easy to set up, customizable with graphics and accessories, and highly versatile. Banner stands can easily add branding and messaging in any space, no matter the size.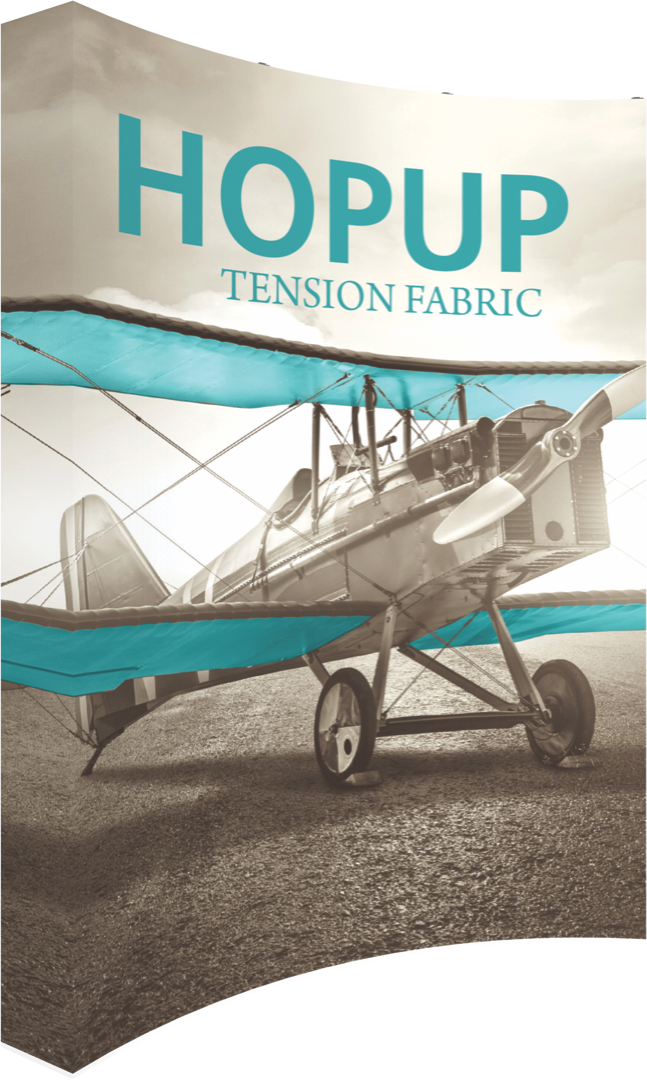 Collapsible pop up displays are easy to assemble and provide fast and stylish ways to display messages in trade shows, events, retail environments and more. While simple to use and quick to set up, they feature many customizable options and sizes, as well as multiple custom graphic options to best convey branding and messaging to your audience.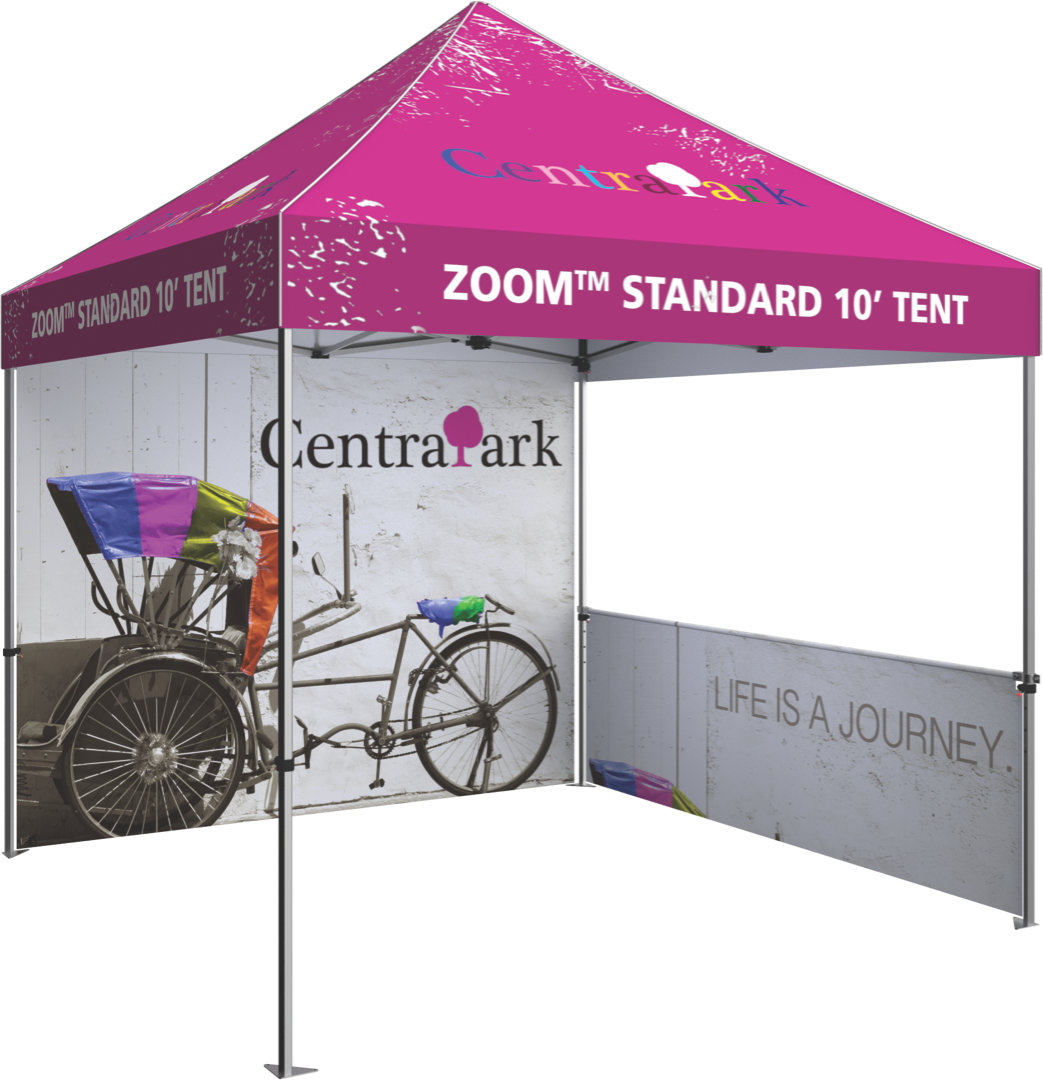 Browse a wide collection of outdoor displays, including outdoor tents, banners & flags, bar/counters, and signs in a variety of types and sizes. Designed for weather resistance and durability, portable outdoor displays create the opportunity to reach a new audience. These can withstand all kinds of weather conditions, and many feature weighted bases and other ground poles for added stability in intense conditions.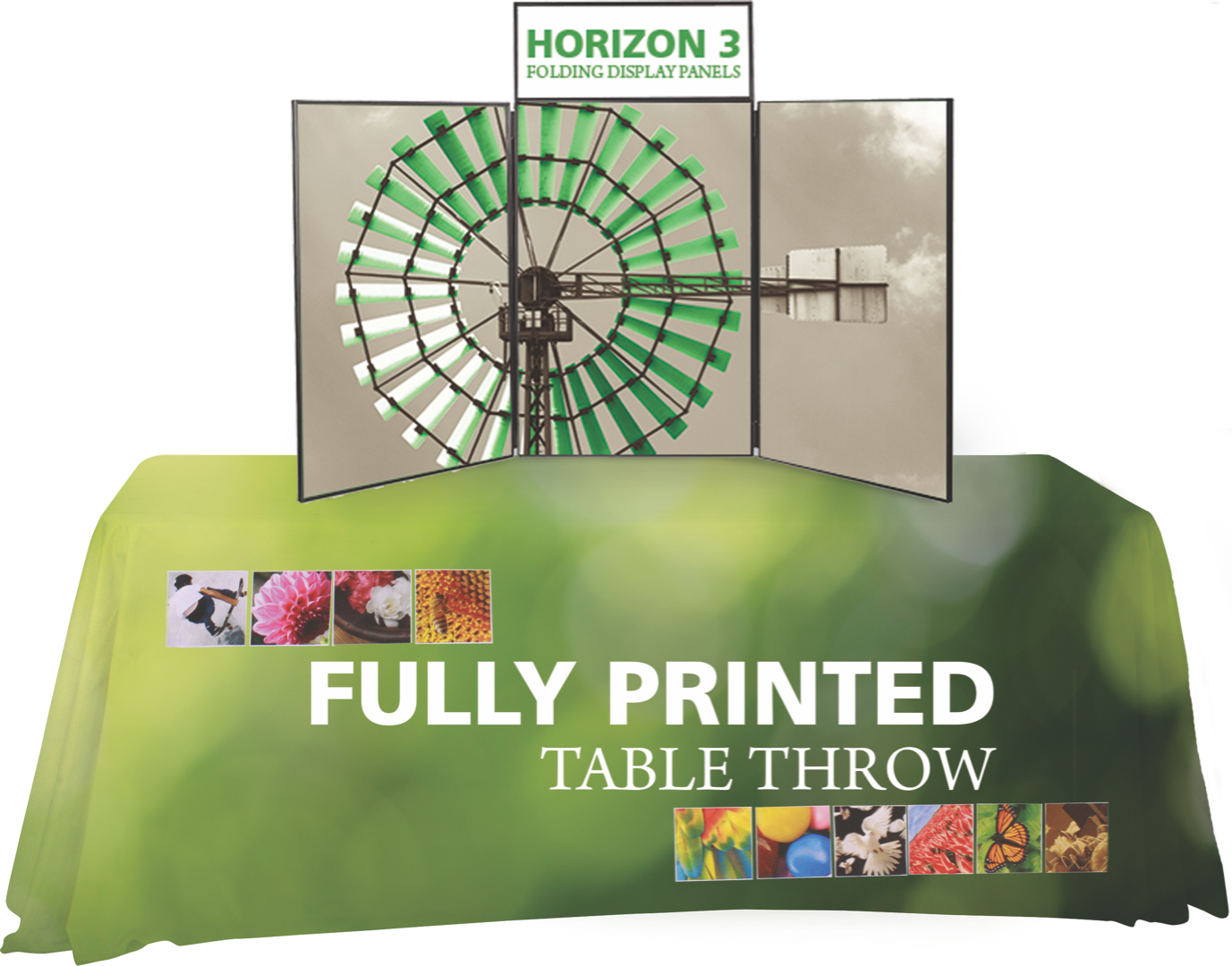 Table throws and accessories are offered in a wide range of sizes and styles, making it easy to add a polished look to any table top. Table throws can provide the perfect place to hand out literature, merchandise, product giveaways & more. Enhance your table display with a folding display board. Lightweight and portable, these provide a professional appearance without the fuss.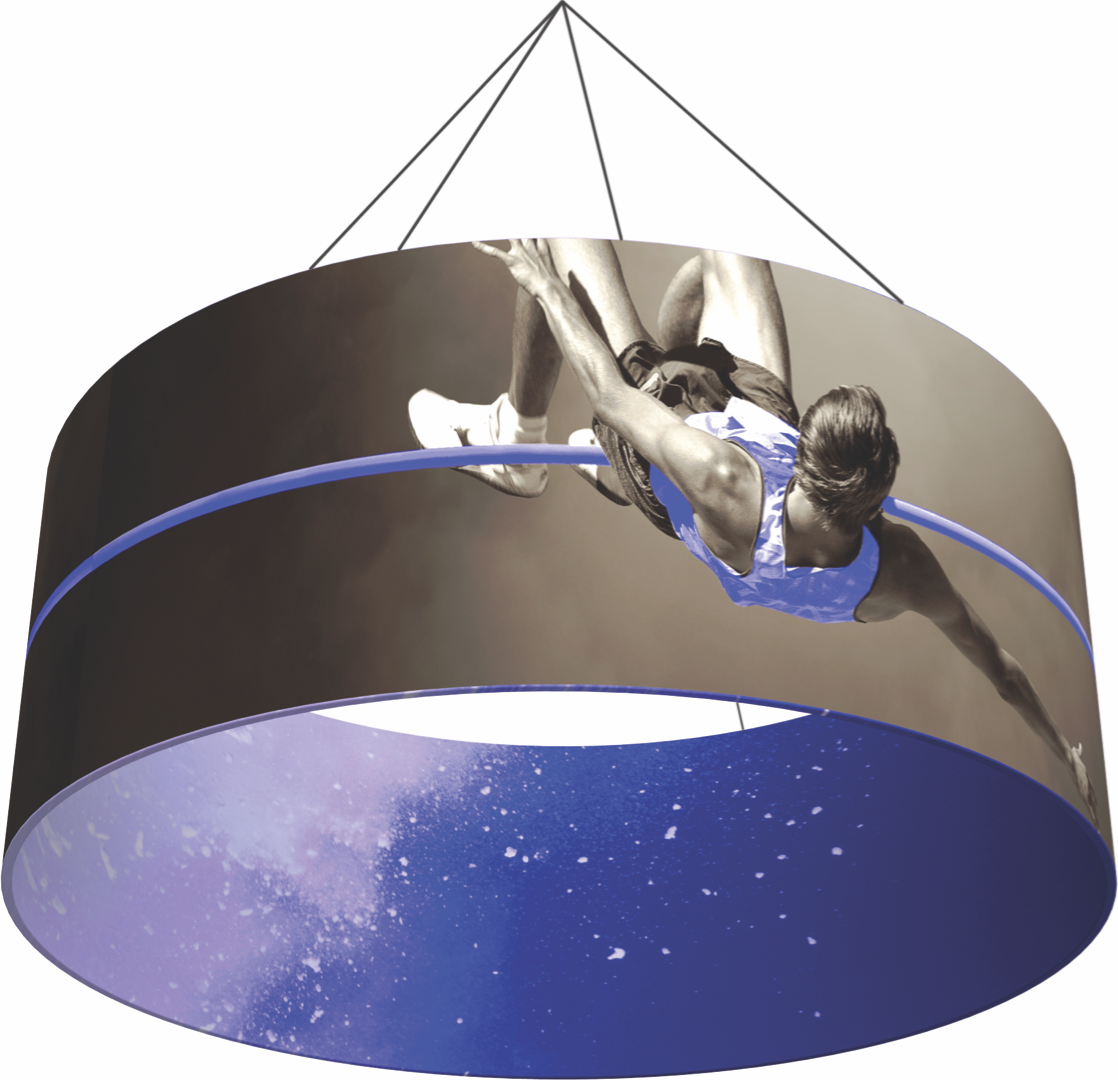 Hanging structures and signs are ideal for attracting attention or for use as a focal point at an event or in an interior space by projecting messaging from all angles and drawing the eye to a brand! Browse a wide range of shapes and sizes to find the perfect fit for your tradeshow exhibit, or interior commercial or retail space.
From counters, kiosks, literature racks, and tablet stands to lighting and video displays, we have everything to need to add that final touch to your project!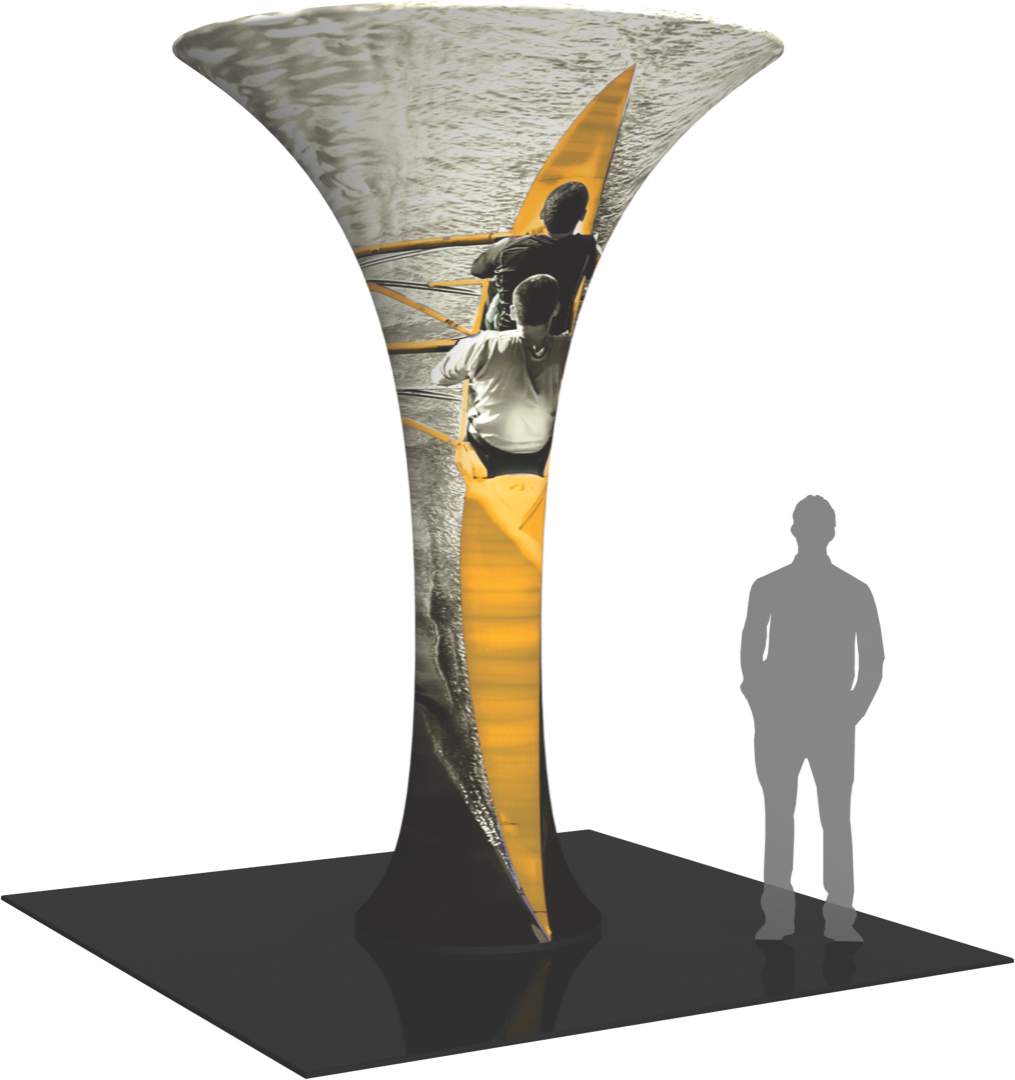 From funnels, arches, towers, and conference walls to video walls and fabric rooms, our architectural structures are designed to impress. With plentiful space for branding and messaging, these structures provide an easy way to captivate audiences at trade shows, events and in permanent environments.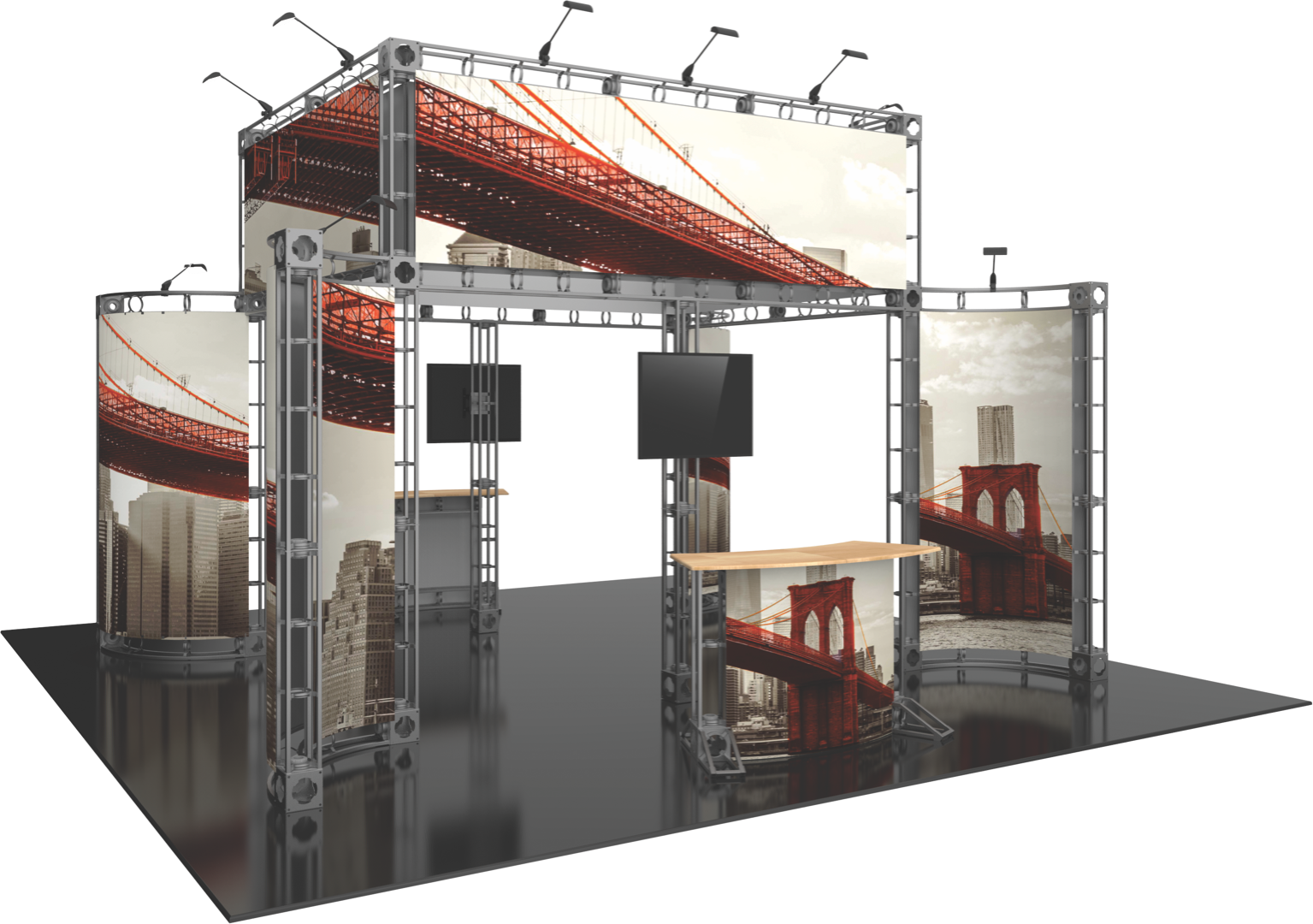 Renting an exhibit is a cost-effective alternative and provides the opportunity to "try before you buy" so you can evaluate what works best for your event and exhibiting needs. Renting can enable you to appear larger and more impressive than what your budget will allow, PLUS the diaplays are pre-built so the only time investment is in the design and printing of your graphics.
Enter your email address below to join our mailing list and have our latest news and deals delivered straight to your inbox.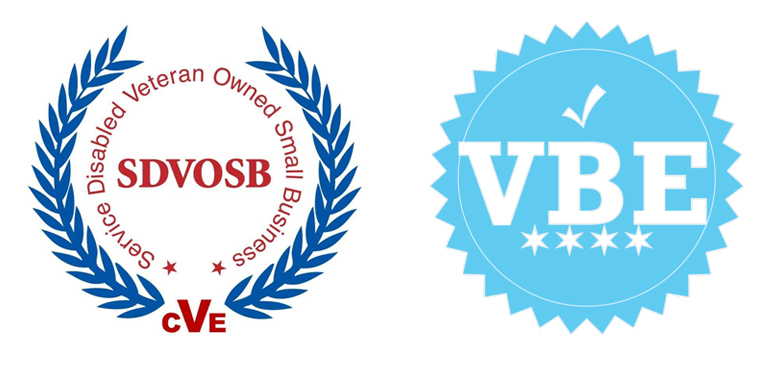 We are a Certified Veteran Owned Small Business Enterprise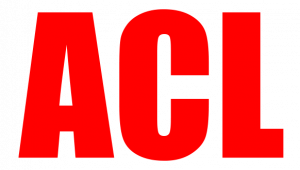 oNE sTOP fOR ALL YOUR PRINTING NEEDS